To learn more about our females, Check out
our Diva's page
Missy planned breeding week of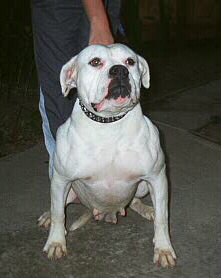 February 14, 2002 with Hoss the Boss ;) oh yea!
See Missy's Pedigree here
Hoss is out of a well sought after Dick the Bruiser line! He is an extemely athletic and very well proportioned male with an OFA Excellent hip score.
See Hoss @ Tramps American Bulldogs.
Thanks Rob Barry for the opportunity to breed to this spectacular stud!Click Here for Hoss the Boss

---
Reba and Jack breeding was week of Feb. 7
Large awesome pups expected Mid April!!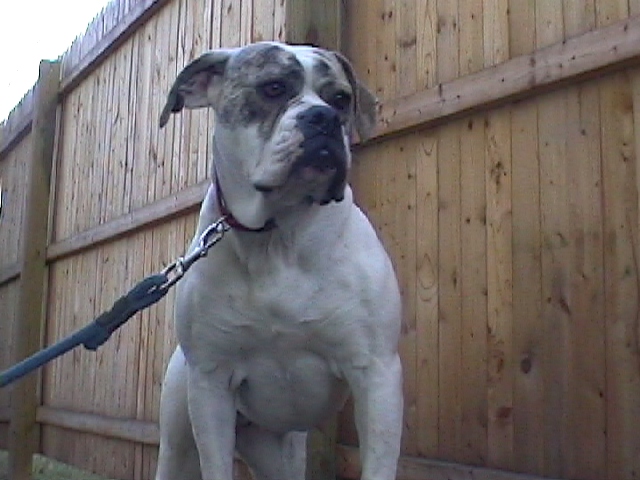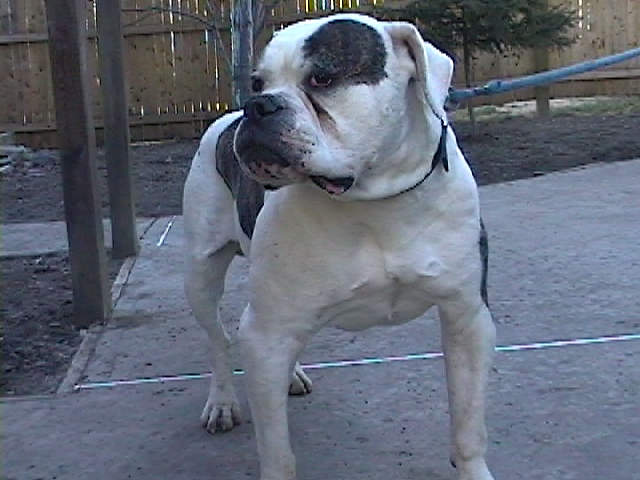 Rebekah aka Reba Oscar & MGK's Katie Mae
(Photo's do not do either of these dogs justice, new photos coming soon- you got to see these dogs in person to experience the profound characteristics and qualities bulldoggers love!)

---
Montana planned week of February 27, 2002
with Hoss the Boss!!!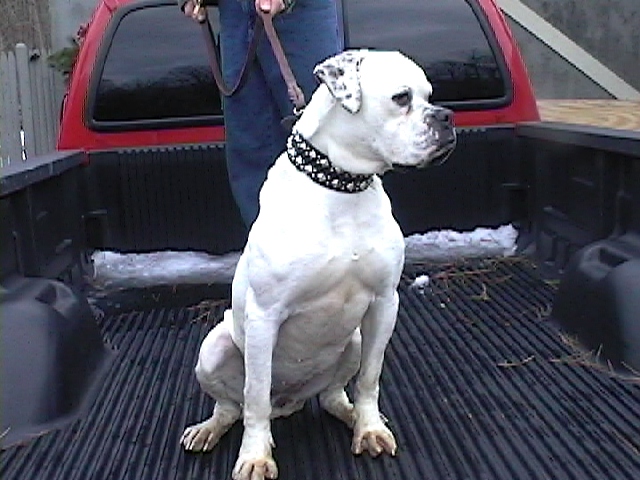 Big Buck Boomer X Bubba's Little Babe
pedigree
Jack will also be bred with Joy in March!
"Joy"
The very last of the Jackson's Buck & Sugar Doll 53! Pedigree


Jack is Oscar's Son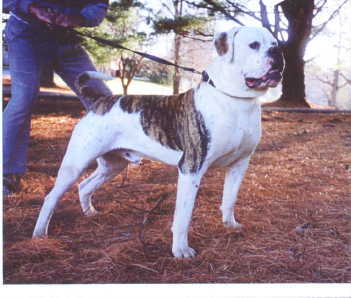 Breeding Planned with Oscar in 2002!
Pedigree

---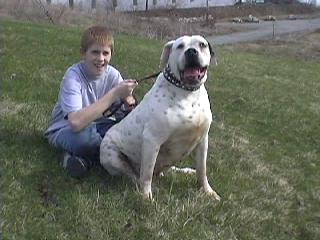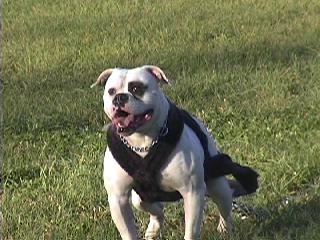 Ginger (Powell's Collette 2) Jackson's Nichodemus
Powell's Collette #1 of JDJ & Johnson's Big Buck Boomer Jackson's Jack & Jackson's Missy II
Pedigree on Ginger
Nicks Pedigree
Ginger planned breeding occured 2/20/02- with Nichodemus!
This breeding will create
100lbs or better bulldogs that are very athletic and even tempered. If you are looking for a weight puller dog- here it is-
(If you are looking for a small, scrawny pitbull looking type- don't look here)-
Nichodemus is ripped to the max andhas two world weightpulling titles in his pedigree! This breeding was genetically designed to create rock solid show material. These pups will not last!
We've already been flooded with requests!

Planned breeding- Kay & Jack
occurred week of February 18, 2002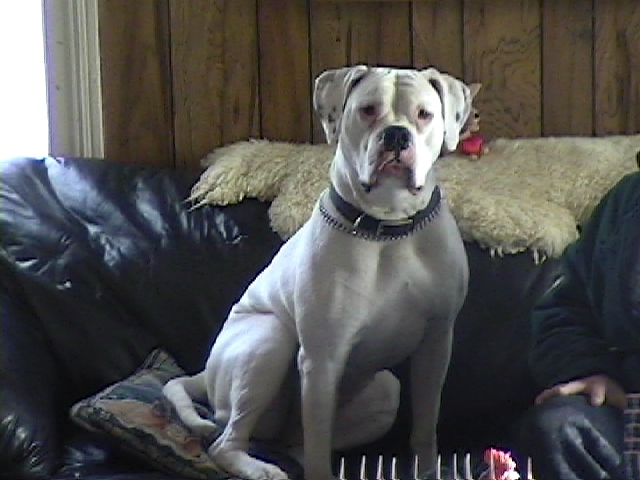 Kay - Atomic's Apollo & Haley
Penn Hip .56 - .48
See Kay's Pedigree
Her Sire, Apollo, is the first best Johnson Penn Hip scored Male AB!
Large awesome/athletic and tall pups expected!!
If you are looking for a pup for protection work and high prey drive this breeding is for you! Just check out her pedigree, loaded with champion dogs!
She is truly one of those ole time Johnson dogs!

Its been a rather busy month at Big Sky Kennels, as you can see!


Don't delay, call Today!!
We are currenly accepting deposits on these planned breedings.
If you are interested please call or e-mail us as soon as possible.
(845) 895-2710, markkim@warwick.net
It is a first come first serve basis based on deposits received
from qualified buyers.
We are asking for deposits of $300 minimum to secure your pup. If for any reason a pup is not born out of that planned breeding your deposit will be moved to another planned breeding of your choice.
You may send your postal money order to
Moler
PO Box 7
Wallkill, NY 12589
home
If you like our web page and
have not voted for our page yet, could you
please do so now-
thanks in advance :)
vote here