updated 12/01

Hey there ! I see you found us!
Sit back,and enjoy getting to know Mark & Kim!

About us:
Married in 1988, we just celebrated our 13th anniversary on June 11, 2001.
photo See us and "Mel" while at the I.W.A.B.C.
American Bulldog show. Mel won 'best bully male' in his age class (our very first show).



At this time our little family includes our prized honey bees (approx. 10 hives), and of course the cherished American Bulldogs - Mel, Nichodemus (aka Nemus the Wemus), Cinnamon, Ginger,Diva, and Jackson's OSCAR and MissyII! We also have a few pups on the way that will be born the end of November. We just picked up our little Jack the Bruiser pup whom we named Zechariah aka Zech.
He is totally awesome and worth the wait!
Bee sure to visit our kennel Big Sky American Bulldogs.click here


We are so blessed! How blessed are we??
Well, Mark just finished up his Masters degree in Social Work and is a social worker in a local hospital. Kim is taking night classes while working as a postal worker. Not sure what the major will be yet (nursing, pharmaceuticals??).

Both Kim and Mark have their certification in NYS Wildlife Rehabilitation, and just love the great outdoors (hope to get a mini farm in the very near future).

In our spare time we enjoy riding the Harley, cruising in the '51 Chevy, hunting, extracting and bottling the honey from the bee hives, and just cuddling with the "kid's".

---
---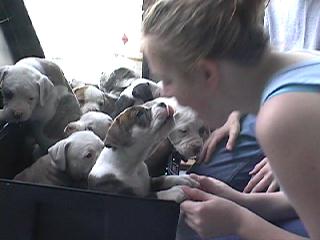 Favorite neighbor girl, Jenny, and this years litter of pups!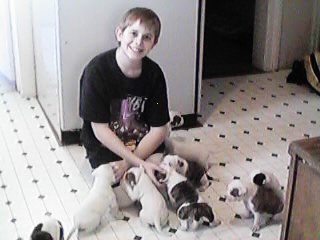 Best neighbor guy, Nick,
with pups born Feb. 00
Things here at Mark & Kim's (and Big Sky American Bulldogs) would not bee the same without our great neighbors, the Lord, and the great unending love for each other.
As we sincerely love our American Bulldogs-
Mark & Kim





drop us an email!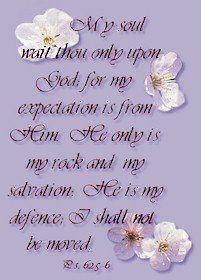 Thanks for coming by- hate to see you go, ya'll come back now, here-
as we are finally getting used to editing pages!